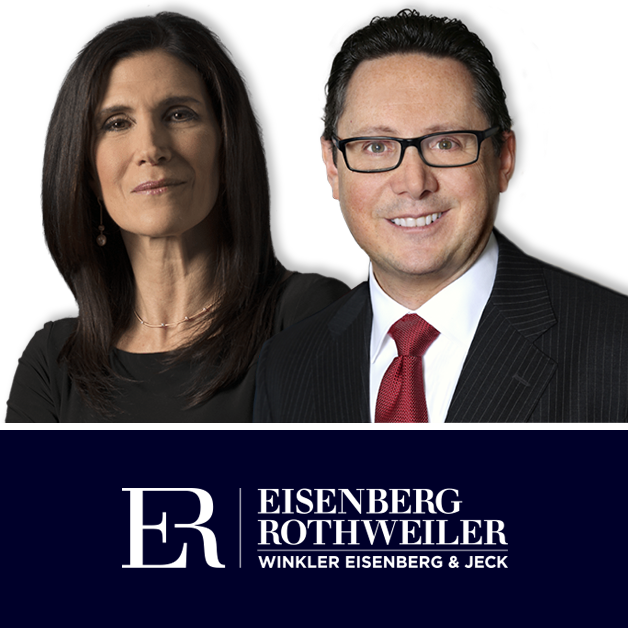 The below is an excerpt from The Legal Intelligencer detailing a recent settlement by Nancy Winkler and Todd Schoenhaus.
"Nancy Winkler of Eisenberg, Rothweiler, Winkler, Eisenberg & Jeck, P.C., said her firm has been able to settle a number of cases, including some in the multimillion-dollar range.
In September, she and Todd Schoenhaus settled a motor vehicle case for $12.75 million. The plaintiff in the case was a woman in her 70s, who suffered injuries, including quadriplegia, as a result of an auto accident. The settlement included confidentiality as to the name of the parties and the location of the crash. Although the case did not include any projected earnings or loss of consortium, the plaintiff was able to establish a punitive damages claim.
Winkler pointed to the discovery the firm was able to uncover showing that the truck driver involved in the collision was using her phone at the time of the accident and that the trucking company had placed the phone's holder too low. The firm, she said, was also able to obtain on-board video footage, which, she said, was a significant motivating factor for the settlement as well.
'Any time you're able to get any type of video—either photographs or video—that really helps in putting pressure on the defense in a case,' Winkler said.
Schoenhaus also cited the company's reaction to the crash and its available coverage.
'They terminated the driver right after this happened. They knew there were problems,' he said. 'And there happened to be insurance policies that covered punitive damages for vicarious liability, so there was coverage for it. We were marshalling the evidence to establish recklessness.'
The pandemic, they said, did affect the case, since doctors couldn't examine the plaintiff in person. But, according to Winkler, from the very beginning, defense counsel treated the case very seriously.
'There was no gamesmanship. They handled themselves very professionally,' she said. 'They were very able adversaries, but they also recognized there were significant problems for them in the case.'"
To read the full article, click here or visit The Legal Intelligencer.