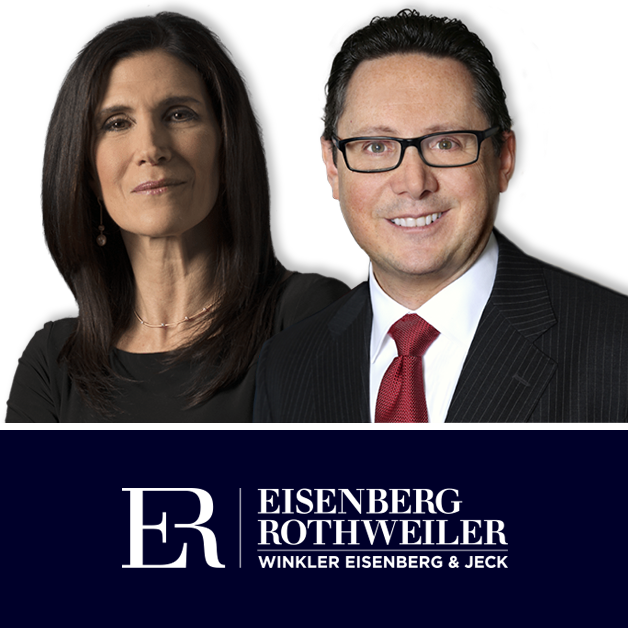 Nancy Winkler and Todd Schoenhaus recently settled a case on behalf of a client for $12.75 million, the terms of which were confidential. Nancy and Todd secured this settlement one year to the day of the accident that gave rise to the case, and five days shy of our client's 73rd birthday, despite complexities that arose due to the COVID-19 pandemic.
The case, which was referred to us by an out-of-state law firm who brought us in to litigate it, arose out of a motor vehicle accident involving a truck rear-ending a car in which our client was a passenger. At the time of the crash, the car was pulled over—or in the process of pulling over—onto the highway shoulder. Our client, 72 years old at the time, had been on disability for years.
Although our client suffered catastrophic quadriplegic injuries as a result of the accident, Nancy and Todd faced a number of hurdles in the case, including the inability to project any future earnings, the unavailability of a loss of consortium claim, and, due to COVID-19, the inability of medical experts to evaluate our client in person.
However, Nancy and Todd, like all of the attorneys at Eisenberg Rothweiler, dug in and did what it took, devoting extra time and effort, to secure the best possible outcome for our client. Through comprehensive discovery and investigation, they were able to establish a claim for punitive damages that was concerning to the defendant, particularly evidence that the truck driver was using her phone at the time of accident, and the mount for the phone and its placement was provided by the trucking company. They retained a physiatrist who evaluated our client through a telemedicine evaluation and a thorough review of her medical records. In addition, the Life Care Planner they retained did the same and produced an expert report showing that our client stood to suffer an economic loss of between $3.5 million and $5 million as a result of her injuries.
"This case is a perfect example of the kind of lawyering Eisenberg Rothweiler is known for," said Nancy. "We obtain the best possible outcomes for our clients by digging deeper and going further than many law firms do in complex catastrophic injury cases."
With this settlement, our client will be able to move in with her daughter and receive around the clock care at home, rather than remain in a rehabilitation facility far from her family. "It is important to us to try our best to assure that our clients' needs are met and they are able to have the best quality of life possible after their tragedy," said Nancy about the firm's philosophy.
"This is literally a life-changing outcome for our client," said Todd. "It is both rewarding and humbling to know that our tireless efforts in this case will lead to our client's life dramatically changing for the better."