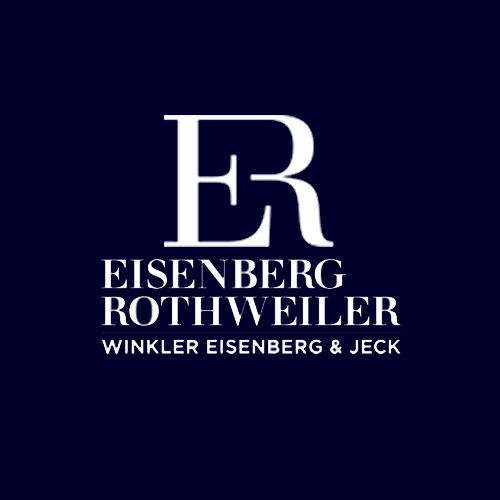 Complaint alleges that police stripped Richard Ferretti of his Constitutional rights and violated their own policies when they shot and killed him as he looked for a parking spot on May 4, 2016
PHILADELPHIA (June 6, 2017) — The Philadelphia law firm Eisenberg, Rothweiler, Winkler, Eisenberg & Jeck, P.C., today announced that its client, the estate of the late Richard Paul Ferretti of Philadelphia, has filed a lawsuit against the city and three of its police officers in the wrongful shooting death of Richard Ferretti on May 4, 2016.
The suit was filed in the U.S. District Court for the Eastern District of Pennsylvania on June 5, 2017. Defendants include the City of Philadelphia, Officer Shannon Coolbaugh of the Philadelphia Police Department, and two additional, unidentified city police officers.
The filing comes after more than a year of agonizing silence for the Ferretti family, which is still searching for answers surrounding the death of Richard Ferretti, who was 52 years old when he was shot and killed.
"In using excessive and deadly force against Richard Ferretti, Officer Coolbaugh and two other police officers – whom the city has repeatedly declined to identify – first deprived Richard Ferretti of his Constitutional right to be free from an unreasonable search and seizure, among other civil rights," said Kenneth M. Rothweiler, attorney for the Ferretti family and partner with Eisenberg Rothweiler. "They then deprived him of his life. And the City of Philadelphia has, for decades, been depriving its citizenry of a police force with any reasonable measure of accountability. We hope this lawsuit may provide an important step not only to obtaining justice for Richard Ferretti, but towards providing the people of Philadelphia with a police force they can trust."
On May 4, 2016, Ferretti had been engaged in one of the most mundane traditions of Philadelphia city life – slowly driving around his neighborhood in search of a place to park – when plainclothes officers in an unmarked car pulled in front of Ferretti's minivan. According to the limited information the Ferretti family has had access to, the officers, including Officer Coolbaugh, then exited their car and stepped into the path of Ferretti's vehicle. Coolbaugh fired at Ferretti at least five times, in blatant violation of a Philadelphia Police Department directive specifically prohibiting the firing of shots at a moving vehicle, even if the officer is in the path of the vehicle.
Three of Coolbaugh's bullets found their mark. Ferretti's bullet-riddled minivan, its unarmed driver mortally wounded, drifted onward along Overbrook Avenue, crossing 63rd Street and crashing into a parked vehicle. Ferretti, a successful chef, died of his wounds a short time later at Penn Presbyterian Medical Center.
Had the characters in this story been ordinary citizens, we would be talking about the murder of Richard Ferretti. Because the killer was a police officer, however, the incident gets a much more sanitized label: "police involved shooting."
It is a label with which the Philadelphia Police Department is all too familiar. For decades, Philadelphia's police force has been involved in a disproportionately high number of "police involved shootings" – it is, in fact, among the nation's leading police forces in this unfortunate statistic. The Department of Justice and the police department's own Integrity and Accountability Office have found that the PPD repeatedly has failed to institute the changes necessary to end a culture that allows and may even encourage reckless use of force. Seeking to protect its officers from the consequences of their actions, the department has actively sought to block the efforts of investigators who worked to provide the bereaved family members of its victims with a measure of accountability.
In the case of Richard Ferretti, his family has been unable even to obtain answers to their questions surrounding his killing. More than 13 months after Ferretti's death, and in spite of a promise from the district attorney's office to promptly conduct an investigation, neither the police department nor the city have provided his family with any additional information about why he was shot. They continue to claim that Richard failed to comply with a traffic stop, even though at least one witness on the night of his killing heard him shout that he was stopping in the moments prior to his death. The department even has failed to identify the other two police officers who were present at the scene.
"Consistent with the City's inadequate training and supervision and unconstitutional practices, Officer Coolbaugh used deadly force although it was not needed to protect a life or effectuate an arrest under any objectively reasonable standard," the complaint alleges.
Originally from Andreas, Pennsylvania, in Schuylkill County, Ferretti was living with a longtime girlfriend in an apartment on Lancaster Avenue in Philadelphia when he was killed. Since that time, Ferretti's mother, sister and brother-in-law have sought answers from the Philadelphia Police Department, but have received none. Attorneys Rothweiler and Todd A. Schoenhaus, of the law firm of Eisenberg, Rothweiler, Winkler, Eisenberg & Jeck, P.C., are representing the family in their continued search for justice for Richard Ferretti.
About Eisenberg, Rothweiler, Winkler, Eisenberg & Jeck, P.C.
"For life's toughest trials" is a fitting tagline for the law firm that has earned a reputation as one of the best in complex, catastrophic personal injury law. For more than 35 years, Eisenberg, Rothweiler, Winkler, Eisenberg & Jeck, P.C., has consistently achieved multi-million dollar settlements and verdicts on behalf of severely injured individuals and their families. For more information, visit www.erlegal.com.