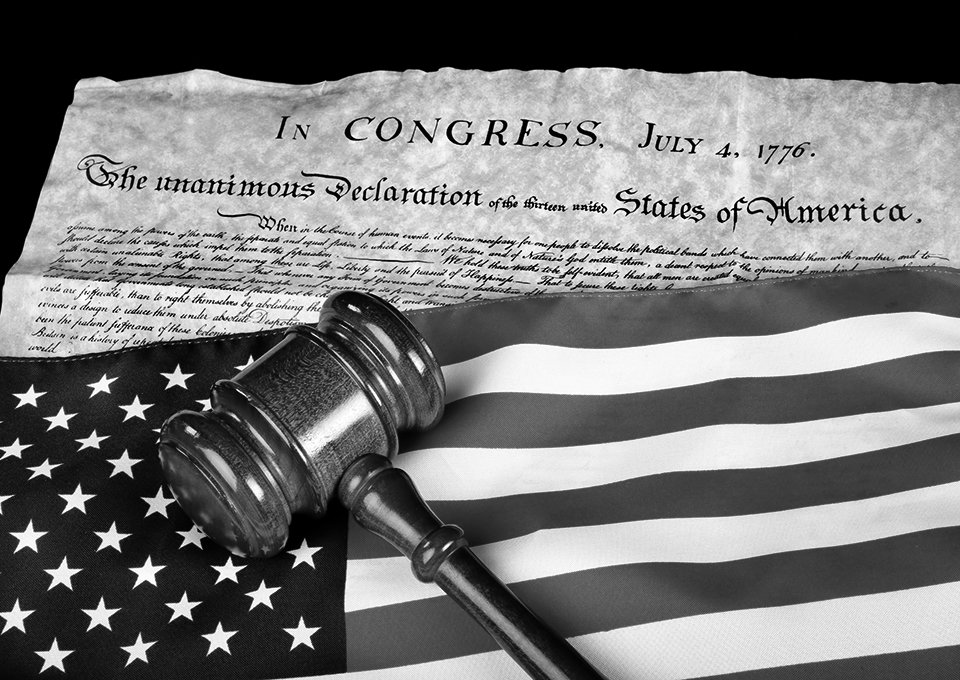 In May, Richard Ferretti was fatally shot by a Philadelphia police officer. Philadelphia magazine recently published a story about the Richard Ferretti police shooting. Nationally, this tragic incident has not garnered as much attention as it should. Richard was 52 years old and a talented chef prior to his death. He leaves behind a loving family and girlfriend. Richard was reportedly driving around in a minivan searching for a parking spot near St. Joseph's University at the time of his shooting. Now, his family wants answers. How did this happen?
Why Did Police Fatally Shoot a Man Looking for a Parking Spot?
The Philadelphia magazine piece recounted what happened the night Richard was killed. The story included as much information as was known at the time of publication.
Prior to the deadly shooting, police received a call just before 1 am about a "suspicious" minivan driving near the intersection of Overbrook Avenue and 63rd Street. Ferretti was behind the wheel of the minivan, a purple Dodge Caravan. A couple of undercover police officers who were riding in an unmarked car were dispatched following the 911 call.
After the undercover officers tracked down and observed the minivan driving around the neighborhood, they called for backup. Uniformed police officers in a marked car responded to their request, showed up, pulled up behind the van and turned on their squad car's flashing lights. According to police, Richard kept driving despite their attempts to initiate a stop. At that point, the undercover cops pulled their unmarked car in front of Ferretti's van to cut him off.
Per the official Police Department account of the incident, the undercover police officers exited their vehicle, and allegedly ordered Richard to turn the Caravan's engine off, but according to the account, Ferretti instead drove forward towards one of the police officers. The officer pulled out his weapon and fired it at Richard.
The police officer, who is a seven-year veteran of the department, hit Richard Ferretti with four gunshots. Richard lost control of his van and crashed into a line of parked cars. He was taken to Penn Presbyterian, where he later died.
Richard's family said that the reason that he had been driving around the neighborhood is that he was simply trying to find a place to park. He and his girlfriend lived together in that neighborhood. The reason he was out in the first place was to get gas for the couple's second car.
Could Richard Ferretti's Death Have Been Avoided?
Per Fox29 and 6ABC reports regarding the Richard Ferretti police shooting, area residents allege that they could overhear Richard yelling "I'm stopping!" before he was shot. In addition, the Philadelphia magazine story brings up the fact that the Philadelphia Police Department's own use of force directive may have prohibited the shooting.
According to the department's directive, police officers are not supposed to shoot at a moving vehicle unless it presents a threat that is immediate or obvious. The example of an obvious or immediate threat used in the article involved an occupant in a moving vehicle shooting at civilians. Also, the directive does not allow officers to shoot at moving vehicles if they remain in or move into the vehicle's path. The article included a quote from Police Commissioner Richard Ross, who said he "had serious concerns about the tactics that were used" after hearing about the shooting.
It has been six months since Richard Ferretti was fatally shot. Richard's sister Lisa and the rest of her family want answers about what happened to him. Eisenberg, Rothweiler, Winkler, Eisenberg & Jeck, P.C., was hired by Richard Ferretti's family to handle the lawsuit against the city. The family's attorney, Todd Schoenhaus, had this to say about the tragic events of that night, "What we know about Richard is that he was completely blameless and innocent. He had no weapon on him. He was looking for a parking spot." The Ferretti family hope that, through the lawsuit, they may uncover what truly happened to Richard and get justice for him.
Why Is It Taking So Long to Uncover the Truth?
As of this writing, there have been 11 people shot by police in Philadelphia this year. Including Richard Ferretti, four of those people died. While this is a far cry from 2012 when 52 people in Philadelphia were shot by police, resulting in 15 deaths, the investigative process regarding these types of cases is still much too slow. After police shootings in Philadelphia reached their peak in 2012, the police commissioner at that time requested help from the US Department of Justice to reform his department's policies regarding use of force.
The US Department of Justice's investigation led to the Collaborative Reform Initiative. This initiative included 91 recommendations for best practices for police officers when it comes to use of force. Current police commissioner, Richard Ross, has said that the Philadelphia Police Department has since implemented most of the policies recommended in the Collaborative Reform Initiative. Included amongst the policies that the department adopted are changes to the way police shootings are investigated, with a focus on enabling the Police Department and DA's Office to complete investigations of these incidents more quickly.
However, these changes will not be implemented until later this year. Maybe then these investigations will finally be pushed through as a priority instead of being allowed to languish. Eisenberg, Rothweiler, Winkler, Eisenberg & Jeck, P.C., has been attempting to access information from the City Solicitor's Office about the Ferretti police shooting both for Richard's family and our own investigation into the incident. "We were told it could take up to a year to complete the investigation into what happened," said Eisenberg Rothweiler founder and senior partner Stewart Eisenberg. "That's totally unacceptable."