Foster Care Sexual Abuse Lawyer


Child Abuse Attorney Explains Agency Liability for Injury to Foster Children and Families
The foster care system in Pennsylvania is essential to protecting children who have no legal guardian or are removed from the care of a parent or guardian for their own safety. Public and private foster care agencies work to recruit foster parents to take care of these children on a temporary basis. This system provides homes to children who need them and eases the burden on the county agencies that have legal custody of these minors. However, when foster care agencies fail to properly vet parent applicants, then a foster child may end up in an abusive home. On the other hand, foster care agency negligence may also result in a dangerous child being placed with a family that is not equipped to deal with his or her needs or behavior problems. The result, in either situation, maybe serious injuries or even wrongful death.
If a foster care agency placement negligently results in a dangerous situation that harmed you or your child, then you may be able to file a legal claim. These agencies, whether they are public or private, are responsible for protecting the best interests of the children they place. However, they must also take steps to ensure that foster parents and their families are not harmed by the children they welcome into their homes. When agencies fail in these duties, the child sexual abuse attorneysat Eisenberg, Rothweiler, Winkler, Eisenberg & Jeck, P.C., can assist you in holding them accountable. Whether you or someone you know experienced foster home abuse as a minor or you fostered a child who harmed you or your family, we can help.
Is a Foster Care Agency Liable for Injuries and Damages Caused by Foster Children?
Foster care agency negligence may harm the families who host children, as well as the children themselves. Unfortunately, foster children often come from abusive, unhealthy situations, which may affect their social development. In some cases, foster children may be violent or destructive or may have other dangerous tendencies. As a result, the foster parents and/or their own children may suffer serious harm.
Foster agencies have a duty to inform prospective parents of any known problems a foster child may have. This helps families prepare for the individual needs of their child. It also allows a family to set proper rules and boundaries to deal with negative tendencies, if possible. Additionally, agencies must fully explain if a child has special medical needs or requires regular medication to treat psychological conditions.
If an agency fails to do any of these things and the child harms a foster parent or other children in the home, then the agency may be responsible for the damages. Our foster care attorneys can help you establish liability and can fight for your rights against a negligent agency.
"Ken and Dan are at the top of their profession. Not only are they skilled and astute litigators but they are also great people—full of integrity and respect. From start to finish I was impressed with their dedication to our case."
— Jane K.
"Stewart and Brian….You gave my father a chance to fight for his legal rights ….Your efforts have saved many patients from having to face the crippling injury that my father suffered. You did a wonderful, generous thing."
— Mark Pelligrini
"Dear Mary Kate and Paula, I know we bugged you a lot over three last few years, but thank you for everything. Stewart and Dan made sure we got through these times financially, and you helped us mentally and emotionally—which is just as important."
— Ziani Richardson
Read all Testimonials
Is a Foster Care Agency Liable for Foster Child Abuse?
The point of the foster care system is to remove children from dangerous, unhealthy, or abusive situations, and house them in a place where they will be safe. To accomplish this, a foster care agency must take certain steps to protect the children it places in temporary homes. These steps include:

Screening prospective parents.
Foster parents must go through a certification process before being allowed to house children. However, foster care agencies should also screen these prospective guardians for warning signs. Background checks, interviews and home visits are essential. Still, some agencies may not take proper precautions, allowing abuse in the foster system to propagate.

Screening other family members.
In addition to the prospective foster parents, agencies must screen other family members in the household. In some cases, the foster parents' own children abuse the foster child. Therefore, the agency should look for violent tendencies, arrests and other warning signs to protect the minors in their care.

Conducting routine checks.
After placement, foster agencies must regularly check on the children they place. Routine inspections and interviews with the children and families can help identify risky environments.

Investigating complaints from children.
If a foster child complains of neglect or abuse, then the agency should investigate these claims promptly and thoroughly.

Removing children from dangerous environments.
If an agency does identify an abusive home, then the child or children should be removed immediately. Failure to take swift action could result in serious harm to the child.
If you or a child you know suffered physical or sexual abuse in a foster home, then you may be able to hold the agency accountable. Our foster care attorneys can examine your situation and advise you of your legal options.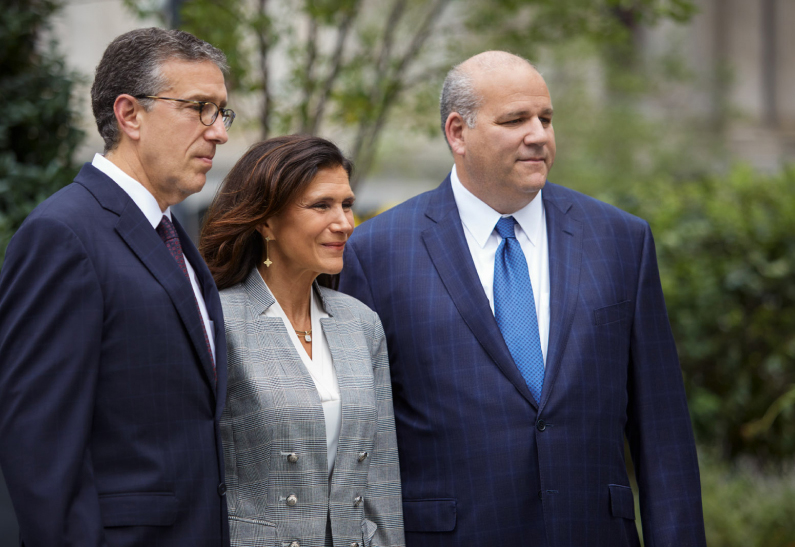 Call A Philadelphia Child Sexual Abuse Attorney Now
Foster care agency negligence can cause lifelong harm to foster children and families alike. If you believe a negligent agency in Pennsylvania is to blame for your losses, then contact our attorneys now. We have experience advocating for victims of physical and sexual abuse in foster homes. We can also help foster families hold careless agencies accountable for the placement of a dangerous child.
Call (215) 600-0104 or contact us online today to schedule a free initial consultation.