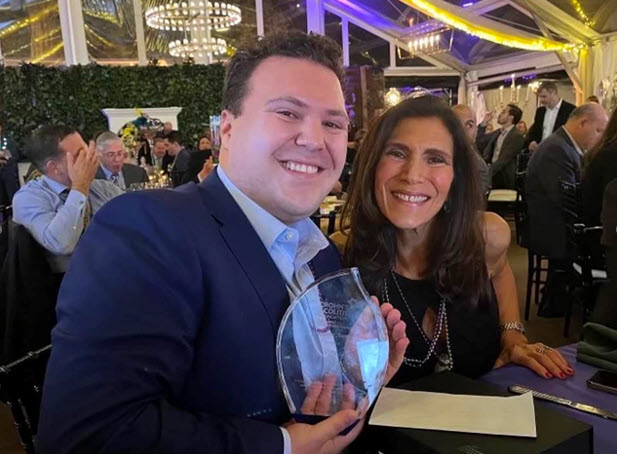 Recently, Nancy Winkler and her son Zachary received the 2022 Founder's Award at the Evening of Hope for the Philadelphia/Delaware Valley Chapter of the Crohn's & Colitis Foundation.
Nancy and Zac were honored for their support of the Crohn's & Colitis Foundation over the years, and their efforts to help raise funds to support research that improves the lives of people affected by the diseases, including by ultimately finding cures for them.
Nancy's long-standing support of the charity began as a result of Zac's battle with Crohn's, and her family learned firsthand through that experience that there was no cure for either Crohn's or colitis.
"We are honored to have received the Founder's Award," said Nancy. "But we both hope our crowning achievement will be helping the Foundation attract the levels of support necessary to fund the research that finally leads to cures for Crohn's and colitis."
For more information about the Crohn's & Colitis Foundation, please visit their website.