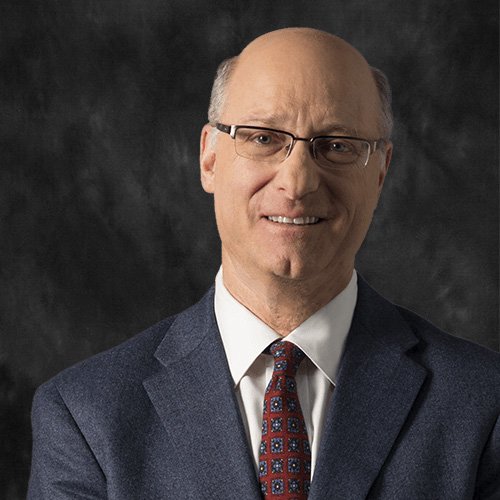 Dear Friends,
It is a great honor and privilege for me and my partners at Eisenberg Rothweiler to be able to make a significant financial contribution to Philadelphia VIP.
We have made a three-year commitment to the organization. In addition, we will match dollar-for-dollar all donations to VIP up to $20,000 from now through VIP's Virtual Awards Night on September 17.
VIP and its network of volunteer attorneys across Philadelphia provide critical legal services to low-income Philadelphians who are in desperate need of—but cannot afford—legal assistance.
But what makes VIP unique is how the organization works with those volunteer attorneys, and how together they can tackle a wide range of legal issues facing low-income Philadelphians.
While most pro bono legal services organizations rely on their in-house attorneys to provide legal services to a client, VIP's in-house legal team provides both administrative support and subject-matter expertise to its outside volunteer attorneys, empowering them to provide legal services directly to VIP's clients. These volunteer attorneys are attorneys at large, medium-sized, and small law firms, as well as solo practitioners, in-house corporate counsel, government and public sector attorneys, and retired attorneys.
With its volunteer attorneys handling most of the day-to-day legal work on a client's matter, VIP's legal team is able to focus on refining its processes for matching clients with volunteer attorneys, as well as keeping an eye out for new types of cases for which there is a need for pro bono legal services, such as when the Great Recession led VIP to develop the nationally recognized Tangled Title Program to allow Philadelphians to keep and stay in their homes.
Additionally, because VIP assists low-income Philadelphians with almost two dozen different kinds of legal matters, thousands of Philadelphians each year receive a variety of pro bono services. This broad offering also means that VIP's volunteer attorneys are exposed to a number of areas of the law while developing skills necessary to be effective attorneys, such as appearing in court, conducting discovery, drafting legal pleadings, and negotiating with opposing counsel and adverse parties.
VIP's ability to improve the lives of so many Philadelphians, while providing opportunities for local attorneys to donate their time and develop their skills, is why my law firm and I committed to a substantial long-term financial pledge to the organization.
There is no doubt that VIP occupies a special place in both Philadelphia and its legal community. Philadelphians need VIP's help. But right now, VIP needs the help of attorneys like you and me, and law firms like yours and mine.
As I write this post, the COVID-19 pandemic has negatively impacted nonprofit organizations in a cruel way: the need for their services has increased while donations to them have decreased. VIP is no different.
Right now, the need for VIP's services is skyrocketing. And while VIP is an exceptionally well-run organization, it will not be able to keep pace with the additional demand for its services unless people like you and me step up our donations to the organization so that it can continue to support its exceptional attorneys and staff, and provide them with the resources they need to help connect low-income Philadelphians with volunteer attorneys who can provide them effective pro bono legal assistance.
VIP is an important organization that must continue its mission. It is not hyperbole to say that for many of its clients, VIP and its volunteer attorneys provide life-altering pro bono legal services.
I hope you will join me and donate to VIP in the coming weeks and months. You can do so here.
Together we can help ensure VIP has the resources it needs to continue to change the lives of low-income Philadelphians for the better, one person at a time.
Sincerely,
Stewart Eisenberg