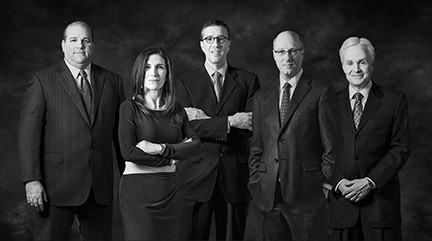 More than 1000 former students of Glen Mills Schools have now come forward with horrific stories of abuse. The Pennsylvania auditor general recently reported that the school failed to comply with child abuse laws. The Office of the State Inspector General and the Delaware County District Attorney's Office are continuing their investigations of the nation's oldest reform school. Meanwhile, a Philadelphia judge has given the approval to consolidate many former students' lawsuits into a mass tort.
News and revelations continue to mount about the decades of abuse that occurred at the reform school in Delaware County. It has been more than a year since the Pennsylvania Department of Human Services revoked the school's licenses, forcing a shutdown. Eisenberg, Rothweiler, Winkler, Eisenberg & Jeck, P.C., is representing hundreds of former Glen Mills students who never want to see it open again. Our attorneys are demanding that Glen Mills be held accountable for the extreme suffering that students endured there between 1976 and 2018.
If you were abused as a student at Glen Mills, please reach out to us now. Our attorneys are investigating hundreds of claims of physical abuse, sexual assault, and emotional abuse at the school. We are committed to fighting for justice for former students.
Auditor Finds Facility Broke Child Abuse Laws
Pennsylvania Auditor General Eugene DePasquale conducted an extensive investigation into background checks, training logs, and policies at Glen Mills, The Philadelphia Inquirer reports. DePasquale's report revealed significant problems that led to what attorney Nancy J. Winkler has described as "a house of horrors."
The auditor's report found that:
The school did not consistently obtain the required background checks on employees, contractors, and volunteers who worked there. It also did not maintain proper records of background clearances or justifications for situations where employees had offenses on their records.
The school did not ensure that all personnel who directly worked with students had proper child abuse training. "Significant deficiencies" were found in tracking developmental training and orientation of workers.
The school did not explain to students the importance of the mandatory reporter requirements. This may have left students unaware of how to report abuse. In addition, the grievance process for students to report abuse was not sufficient, and the school did not have a retaliation policy about non-sexual forms of abuse.
"There is no excuse for abuse under any circumstances, and that's especially true in a facility that is supposed to help troubled youth get back on track," DePasquale stated. "My audit shows the Glen Mills Schools' administrators and staff failed to protect the students in their charge."
Moving Forward
The young men who were sent to Glen Mills for rehabilitation deserved to have the second chance that they were promised. Instead, many faced horrific abuse that left them scarred for life. If you were abused at Glen Mills, now is the time to come forward and hold those who hurt you accountable.
Contact Eisenberg, Rothweiler, Winkler, Eisenberg & Jeck, P.C., to learn about your legal rights in a free and confidential case review.