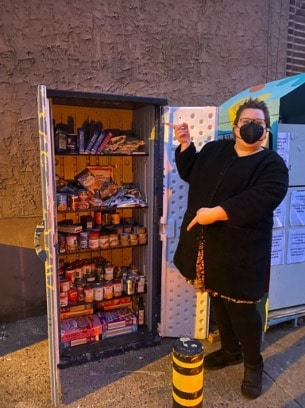 In honor of Martin Luther King, Jr. Day 2022, Eisenberg Rothweiler closed its office and encouraged its attorneys and staff to participate in community service.
Many attorneys and staff donated bags of food that filled three community food fridges and pantries across Philadelphia through South Philadelphia Community Fridge.
Others attended programming focused on causes Dr. King advocated for. One such program was The Racial Equity Initiative's "Just Discipline: An Antidote to the School to Prison Pipeline" in collaboration with Global Citizen 365. The Racial Equity Initiative is a non-profit, non-partisan, organization that informs interested parties on the psychological processes and mechanisms that uphold racism, and advocates for substantive actions and change. It aims to be a reputable source for understanding and dismantling anti-Black racism.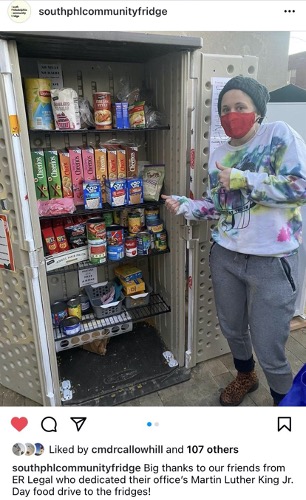 "Dr. Martin Luther King, Jr., harnessed the power of words and acts of nonviolent resistance to achieve genuine progress toward racial equality like no person had before, and no one has since," said Nancy Winkler, a shareholder at Eisenberg Rothweiler. "We would all be wise to follow his path of living our lives in service of each other and pursuing a world where people everywhere, no matter the color of their skin or their creed, are equal members of society."
For more information about the life and vision of Dr. Martin Luther King, Jr., visit The Martin Luther King, Jr. Center for Nonviolent Social Change, established in 1968 by Mrs. Coretta Scott King, at https://www.thekingcenter.org.