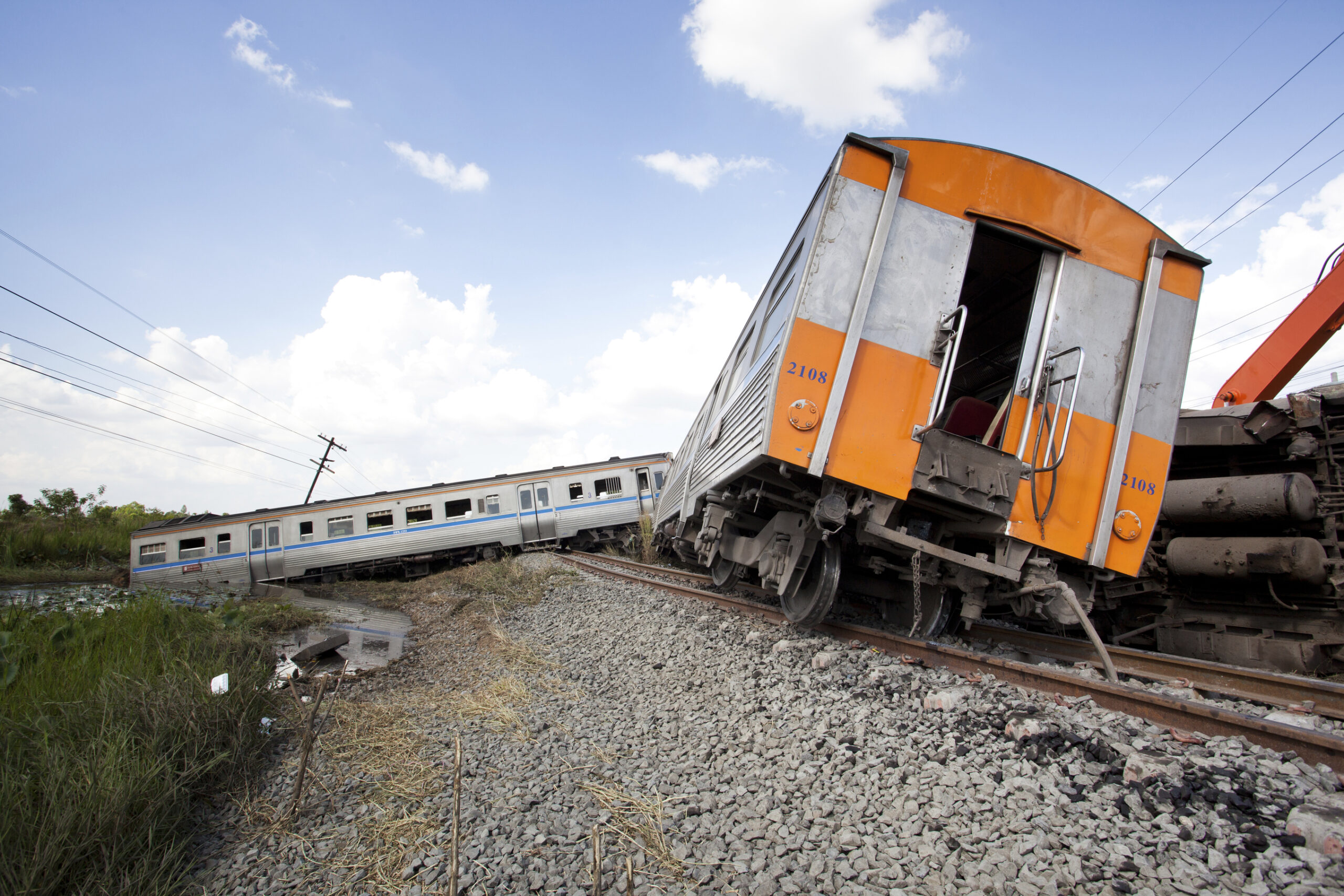 Multiple fatalities and injuries were reported after an Amtrak train derailed above an overpass in DuPont, Washington. According to Pierce County officials, Amtrak Train 501 was travelling along a new route when it derailed above an overpass on Interstate 5. Railcars fell off the overpass and crushed vehicles below. Photos taken by witnesses show additional railcars dangling above the interstate. Today was the first day trains were operating along the Point Defiance Bypass route, which connects Seattle and Portland.
Officials said that 78 passengers and five Amtrak crewmembers were aboard the train when the derailment occurred. CNN reports that 77 people, including both passengers and motorists, were taken to nearby hospitals. Multiple survivors are in critical condition. Three fatalities have been reported, but this number may rise. First responders are treating the incident as a mass casualty event.
Passengers said that emergency exits failed to work after the crash and that they were forced to kick out windows to escape the wreckage. After escaping the crash, multiple passengers were forced to jump onto an embankment just off Interstate 5.
More details on what caused the derailment are forthcoming. Officials with the National Transportation Safety Board's (NTSB) DC office have departed for Washington to investigate the incident. You can continue to follow our blog for updates on this tragic event.
Update: Investigators Discover Amtrak Train Was Travelling 50 MPH Over the Speed Limit
There have been several important updates on the Washington Amtrak train crash over the past 24 hours. Investigators have determined that Amtrak Cascades Train No. 501 was carrying 86 people and travelling at 50 miles per hour above the speed limit. The speed limit on the curve where the derailment took place is 30 miles per hour. Amtrak Cascades Train No. 501 was travelling at 80 miles per hour. Witnesses said the train was speeding.
In addition, positive train control (PTC) was installed on the tracks where the crash occurred. However, it was not operational. PTC can automatically slow down speeding trains. Three people died and more than 100 were taken to hospitals.
Continue following our blog as we provide updates on this tragic event.
Our Attorneys Helped Victims of the Amtrak Train No. 188 Derailment
The attorneys at Eisenberg, Rothweiler, Winkler, Eisenberg & Jeck, P.C., helped victims of the Amtrak Train No. 188 derailment. In May 2015, Amtrak Train No. 188 derailed, causing more than 200 injuries and eight deaths. Attorneys Ken Rothweiler, Fred Eisenberg and Todd Schoenhaus were on the Plaintiff's Management Committee for the Amtrak No. 188 Multi-District Litigation and represented numerous victims in the litigation. Our attorneys helped secure the historic $265 million settlement for victims of the Amtrak Train No. 188 derailment.