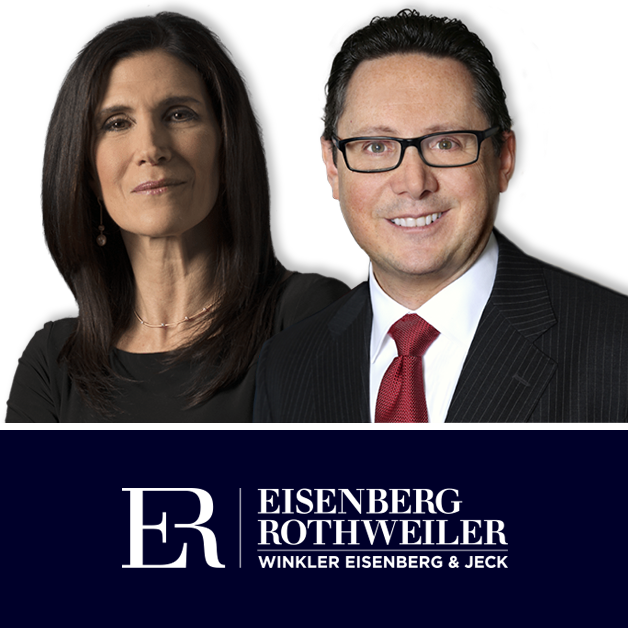 Nancy Winkler and Todd Schoenhaus recently settled a lawsuit for $3.35 million against the Pennsylvania Department of Corrections on behalf of the parents of a man who died by suicide at a Pennsylvania state correctional institution. The settlement is the largest settlement ever paid by the Pennsylvania D.O.C. in a prison suicide case.
The lawsuit was filed after the tragic death of our client's son in 2018. As a result of his having been diagnosed with major depressive disorder and having had a long history of suicide attempts, he was being observed in a special psychiatric observation cell at the time. He required around-the-clock supervision by a specifically assigned correctional officer whose sole responsibility was to prevent the very outcome which occurred.
The inmate hung himself after fishing a bedsheet into a ceiling grate above his bed and attaching a towel to make a noose. Importantly, he was prohibited from having both the bedsheet and towel while on suicide watch. Incredibly, for hours on that night shift and on several shifts in days prior, multiple correctional officers and medical providers either saw firsthand or were directly notified that he had threatened to hang himself with a makeshift noose in his cell. However, nothing was done to remove the prohibited items. The inmate was also allowed to jam objects into the track of his cell door so that officers could not respond to his hanging for nearly ten minutes. Upon entry into his cell, he was still found to have a pulse, yet officers placed cuffs on his hands and a spit hood over his face, neglecting to begin resuscitative measures for another 15 minutes.
Ironically, on the same day that he died, a psychiatrist at the prison where he was housed recommended that he be returned to the general population—despite noting that he had suicidal thoughts. Another doctor on rounds simply treated the inmate for a skin condition, completely ignoring the grave matter at hand, such as a prohibited bedsheet in plain view.
In our client's lawsuit against the prison's officials, correctional officers, and medical staff (both Pennsylvania D.O.C. employees as well as private medical providers under contract with the D.O.C.), she alleged that the defendants violated her son's Eighth Amendment constitutional rights by deliberately and recklessly being indifferent to his serious medical needs. She also alleged that the medical defendants were grossly negligent because they, among other things, failed to timely and accurately recognize, diagnose, and treat his mental illness. Finally, she alleged that the defendants in supervisory positions were liable for what are known as "Monell violations" due to a preexisting pattern and practice of failed training, supervision, discipline, and policymaking.
The information Nancy and Todd uncovered during the discovery phase of the federal lawsuit supported our client's claims. Before, during, and after our client's son tragically took his life, prison records show that a number of correctional officers and medical personnel were deliberately indifferent to his serious medical needs in violation of the Eighth Amendment's ban on cruel and unusual punishment. Had the lawsuit gone to trial, Nancy and Todd would have argued that the defendants in the case ignored the inmate's obvious suicidal propensities, failed to take necessary and available precautions which would have saved his life, and, unbelievably, gave him the prohibited equipment to execute the fatal act.
"Although our client's son was the product of a troubled past and was grappling with a tortured present, he had a bright future ahead of him, with decades to enjoy the love of his family members and to build a new life," said Nancy. "Had he been properly treated and supervised, we believe he would still be alive today. The defendants took that chance away from him."
As a result of this tragic suicide, the Pennsylvania D.O.C. agreed to change some of its policies and procedures regarding inmates who are under the observation of a prison psychiatrist because they pose a risk of attempting suicide. These policies and procedures include increased monitoring of inmates in psychiatric observation cells, increased staff training regarding suicide prevention, changes to cell lighting and the size of ceiling grates, and increased communications between prison medical staff and correctional officers, including the sharing of electronic medical orders.
"Our client was adamant that her son not die in vain," said Todd. "It is our hope that policies and procedures instituted by the Pennsylvania D.O.C. in the wake of his death prevent similar tragedies from ever happening again."
In addition to settling the case against the Pennsylvania D.O.C., Nancy and Todd reached settlements with two additional defendants in the case. The names of those defendants and the amount of the settlements are confidential.