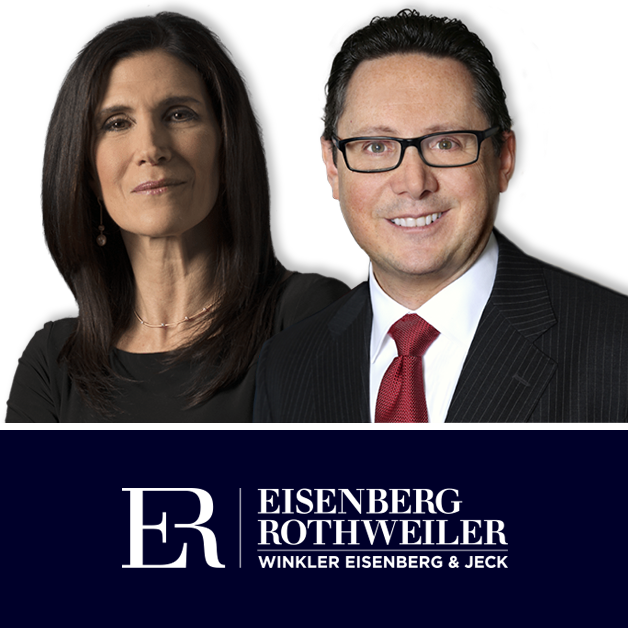 Eisenberg, Rothweiler, Winkler, Eisenberg & Jeck, P.C., shareholder Nancy Winkler and partner Todd Schoenhaus participated in a webinar on December 11 titled, "On the Inside and Out: Excessive Force, Police Brutality and Prisoner Rights Cases."
The webinar, sponsored by the Pennsylvania Bar Institute, focused on strategies and techniques lawyers can employ when bringing or defending cases where individuals allege that law enforcement officers, prison officials, or private contractors working in a prison violated their constitutional rights. Nancy and Todd specifically discussed strategies and techniques for handling prisoner rights cases from start to finish.
Eisenberg Rothweiler has decades of experience litigating police brutality, excessive force and prisoner rights cases. The firm currently represents the family of Richard Ferretti, a Philadelphia man who was shot and killed by an undercover Philadelphia police officer in May 2016. The firm also currently represents the family of Christopher Gilchrist, who died by suicide in February 2018 while incarcerated at Graterford prison in Montgomery County, Pennsylvania.
"Our constitutional rights do not disappear when we are arrested or imprisoned," said Nancy. "Individuals injured by law enforcement officers, prison officials, or private contractors working in a prison can pursue legal action against those officers for violating their constitutional rights."
"Law enforcement officers and prison officials play an important role in our society by keeping their fellow citizens safe," said Todd. "But when they violate the constitutional rights of another person, they must be held accountable."